Blog
Moving Abroad Things To Consider
Things to consider prior to moving abroad
It is estimated that over 350,000 Britons leave the UK every year for a new life overseas. This can be for a variety of reasons. To work for a UK based employer on overseas assignments, to retire, or just to escape the rainy British Isles...
Whatever the reason there are some basic tax and financial matters that Britons leaving the UK need to consider before leaving. As fully independent financial advisers 121-advice.com have many years experience advising clients who are considering moving abroad and we are in a good position to help you prepare for a new life overseas.
Taxation
Not only do your clients need to consider the tax regime in their new country but also whether they still have a residual liability to tax in the UK. The key to tax status in the UK is residence and domicile.
Residence and ordinary residence
When an individual becomes non-resident in the UK for tax purposes they are only liable to UK income tax on their UK sourced income, whereas if they retain their resident status they are liable to UK tax on their worldwide income.
An individual could end up still being resident in the UK and achieve resident status in their new country as the criteria for determining residence can vary according to country. In this case it is important to consider any double taxation agreements the UK has with many of the countries around the world.
Domicile
An individual's domicile indicates the country which an individual considers to be their permanent home and under UK law every individual has a country of domicile. An individual usually acquires their father's domicile at birth and then retains this for life unless they sever all ties with their original country of domicile and establishes a permanent home in another country.
An individual with a UK domicile will be liable to inheritance tax on their worldwide assets regardless of where they live and die, whereas, if an individual is non-UK domiciled they will generally only be liable to inheritance tax on their UK assets. An individual ay be deemed domiciled in the UK for inheritance tax only.
The Inland Revenue have produced two leaflets which can help you and your client understand better the issues surrounding residence and domicile when moving abroad. These are IR138 Living and retiring abroad and IR20 Residents and non-residents.
New country tax regime
The tax regime in your chosen country may be very different to that of the UK. You therefore need to consider what your tax position will be in advance of moving in order to take maximum advantage of any tax planning opportunities.
Savings & Investments
The basic rule of thumb is that if you are about to move abroad, you should consider moving your savings and investments offshore and with our help ascertain if this is appropriate to your circumstances.
Offshore bank accounts may provide the choice of paying withholding tax or receiving gross interest. Although, you are a European Union (EU) resident and choose to receive interest gross the bank may be required to send details of your interest to the tax authorities in your country of residence.
Offshore life bonds allow you, with our help, to combine a range of different collective investment schemes and, once outside the UK, individual stocks and shares, in tax-efficient wrappers. They also benefit from gross roll-up whereby funds accumulate virtually free of tax.
Depending on the tax regime of your country of residence you may have to pay tax eventually, this could be either when you finally cash in the bond or, in some countries, whilst you are still invested in the bond.
All the major banks and life insurers have offshore companies in well regulated centres such as the Isle of Man, Jersey and Guernsey. Offshore banks offer a range of services that are useful, if not vital, to the UK expatriate, such as internet banking and multi currency accounts.
If you have money sitting in UK domiciled tax-free vehicles such as ISAs, you do not need to cash them in but you cannot invest any new monies once you become non-resident. You will retain the UK income and capital gains tax advantages no matter how long you live abroad, but may incur a tax charge in your new country of residence. It is important that you obtain tax advice specific to your individual circumstances.
Capital Gains Tax
Even if you are a non-resident for income tax purposes you may still remain liable to UK Capital Gains Tax (CGT) on gains arising after you attain non-resident status. You need to be aware that anyone who leaves the UK will generally remain liable to CGT for the first five tax years you spend outside the UK. After five complete tax years disposal of assets bought prior to departure from the UK are usually free of UK CGT. However, it is important to note that many countries have their own CGT regime which may be applicable when you acquire and disposes of assets outside the UK.
Property
One of the main concerns of any individual moving abroad has to be regarding property and there are three key areas that need consideration:
Is the sale of an individual's home in the UK liable to CGT?
Generally, there is relief from Capital Gains Tax on the sale of a "principal residence", but this normally requires that an individual has lived in the property throughout ownership, although certain periods of absence are permitted. Business use and/or rental of the property may affect the relief available.
If you intend to sell your "principal residence" property once you have moved overseas, the general rule is that no UK CGT will be payable if the property is sold within three years of leaving (although several restrictions to obtaining this CGT relief apply).
Should you rent out your home?
Whether this is the correct course of action depends very much on your individual circumstances. You will still be liable to UK tax on rental income received, less any allowable expenses, and the tenant or the agent (if one is appointed) will normally be required to deduct tax at source from the rent they pay, although it is possible to apply to HMRC to receive rent gross. Rental may also affect the CGT relief mentioned above.
What do you need to consider when buying a property abroad?
The rules and regulations surrounding the purchase of property vary considerably from country to country so it may be advisable for you to source you mortgage from a British owned offshore lender. This way there are no language or legal barriers.
The process and cost of purchasing abroad differs from country to country. Notary fees, local taxes and VAT can bump up the cost, adding up to 15 per cent depending on the country you choose to purchase property in. There may also be ongoing fiscal and legal costs and obligations.
It is recommended that individuals hire an independent English-speaking lawyer who will look after your interests - as opposed to those of the builder or agent - and will oversee any purchase from start to finish. The effect of the property purchase on you tax and succession planning position should also be considered. BUT, please read our frank Property article in the main website: UK Expats/Property before committing to any property purchase!
Pensions
This is perhaps one of the most complicated areas for an individual when moving abroad and it is wise to review all your current and future pension arrangements and requirements before you leave:
Occupational Pension
If an individual moving overseas continues to be employed by a UK employer they may, subject to certain conditions, continue to be a member of the UK employer's pension scheme, as well as continuing to make contributions to the scheme. The tax efficiency of this should be revie wed periodically.
Personal Pension
With regard to personal or stakeholder pensions, a non-resident individual may continue to contribute to their pension if they wish. An individual can still get tax relief on contributions up to 100% of earnings. However if you have no UK earnings tax relief is only available on up to £3,600 of contributions per annum.
State Pension
An individual's entitlement to the state pension based on their contributions history is not affected when they move abroad; all you need to do is inform the local authority of your intentions and where to pay the money. If you are not yet in receipt of a state pension it may be prudent to consider paying voluntary National Insurance contributions in order to preserve your state pension entitlements.
It is important to remember that for emigration to certain countries Britain freezes the state pension entitlement from the date an individual moves overseas, or at the date it becomes due for payment. These countries include Australia, Canada and South Africa.
Offshore Pension Alternatives
In all three cases above you will remain liable to UK tax on any pension income taken as these are all UK sourced assets. It is therefore wise for those leaving the UK permanently to consider alternative pension arrangements. If you are looking after your own pension provision, offshore based pensions can provide an ideal solution. See our QROPS article in the Pension section of this Blog or in The UK Expat Section [Pensions] of our Website
An individual can elect to save as much as you like, generally in a range of currencies, in a virtually tax-free environment. With an offshore "pension", investors can withdraw money as and when they need it and are not obliged to buy an annuity at retirement. However, you may be liable to any tax applicable in your country of residence at the time you cash in the policy or, in some countries, an annual tax liability may arise. Tax advice specific to your individual circumstances should be obtained.
Succession planning
Although it is often a difficult topic to discuss, especially when you are planning a new life abroad, what would happen if you died abroad is a very important factor for you and your dependents to consider prior to any move and you should seek independent advice on this.
Life Insurance
Many UK based term and whole of life policies will not extend cover to your new country of residence. Some offshore life companies offer international policies (usually whole of life) to provide life cover to expatriates. These can also include a range of investment currencies which may be more suited to your destination and they are portable if you plan to move between jurisdictions. These and a range of other benefits can be included to suit your individual needs.
Inheritance Tax
As mentioned previously any individual retaining a UK domicile will be liable to UK inheritance tax on your worldwide assets even if you have been absent from the UK for many years.
Many people do not consider this when planning a move abroad and as a consequence cannot take advantage of the many mitigation opportunities available. Please also understand that you may also have a liability to estate taxes in the country you emigrate to!
Many offshore based life companies offer trust arrangements that may can help you manage your IHT liability and provide effective wealth transfer on death.
Wills
Those living abroad are likely to need two wills, one for any assets remaining in the UK and one covering their property and savings in the foreign country where they live. Some countries, such as France, restrict how property and land can be passed on and care
should be taken with any overseas inheritance tax liability.
Health care and social security contributions
Failing to allow for medical bills is one of the most expensive mistakes that many expatriates can make. If you fall ill in a foreign country you need to know that your healthcare needs will be met by professionals.
Most major UK based healthcare providers have international schemes, however it is important to shop around to ensure you get the benefits you need and do not forget about dental and ophthalmic care. At 121-advice.com we will be happy to meet with you to discuss your individual requirements and source the optimum cover tailored specifically to your needs.
If you are moving abroad due to secondment by a UK employer you may have some healthcare insurance included as part of your employment package. This needs to be reviewed before you leave the UK to ensure it covers all your needs and those of your dependents.
There may be limited state medical care on offer in your destination country and liability for social security contributions often comes when residence in a foreign country is established. Liability to UK national insurance contributions may also continue.
Other things to consider
After considering with you your principal taxation and financial issues facing you when moving abroad, we will also discuss with you several other aspects that need to be taken into consideration prior to your move. Such a major upheaval as moving abroad requires meticulous planning and at 121-advice.com we believe there is no substitute for face-to-face independent advice.
Blog categories
Wish to buy currencies/move currencies abroad?
Use Ebury Partners, our preferred choice: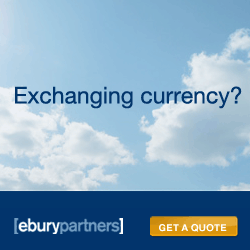 Please note
The content of these blogs are for your general information and use only and is not intended to address your particular requirements. They should not be relied upon in their entirety and shall not be deemed to be, or constitute, advice.
Although endeavours have been made to provide accurate and timely information, there can be no guarantee that such information is accurate as of the date it is received or that it will continue to be accurate in the future.
No individual or company should act upon such information without receiving appropriate professional advice after a thorough examination of their particular situation. We cannot accept responsibility for any loss as a result of acts or omissions taken in respect of any articles.
Wish to buy currencies/move currencies abroad?
Use Ebury Partners, our preferred choice: